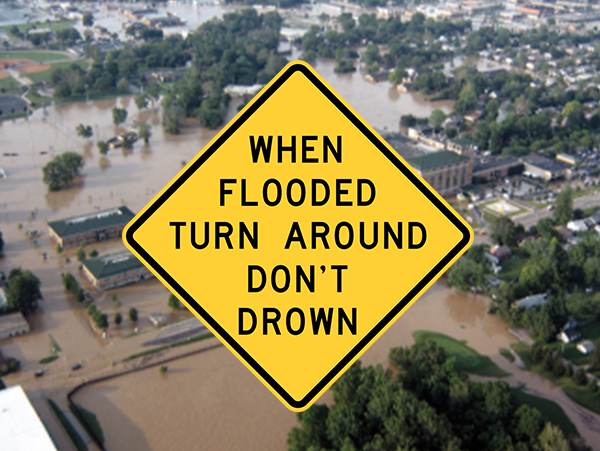 What is a Flood Warning System?
Advance warning of impending floods can save lives and prevent extensive property damage. Early detection of potential flood conditions and reliable flood forecasting are critical components of an effective local flood warning system.
A complete, integrated flood early warning monitoring system solution includes all the remote site hydro-meteorological sensing instrumentation, communications equipment, central base station equipment, as well as data collection, archiving, processing, and management software designed for flood warning.
Measuring rainfall, streamflow and water levels in lakes and other bodies of water at several points upstream, combined with reliable communications and dissemination of information via centralized software, ensures sufficient lead-time for actions that reduce risk, minimize losses, and possibly save lives.

End-to-End Real-time Monitoring

Accurate, Reliable, and Timely Information Enables Lead Time for Actions that Reduce Risk, Minimize Losses, and Enhance Public Safety
An effective flood warning system includes robust and reliable network-ready data collection and management software platform to facilitate 24×7-supported real-time monitoring, visualization, and Web-based decision management.
The software is highly available, easy-to-understand, and enables secure access for users and administrators using either desktop or mobile devices. The program is capable of feeding public or intra-agency flood warning websites. The data feeds from these automated flood warning systems also support the National Weather Service.

Situational awareness and decision-support tools include data validation controls, graphical map displays of current conditions, graphs, charts and dynamic dashboard displays, as well as hydrological forecasting and analysis tools. Advanced customizable rules trigger the activation of alarms, and the timely, efficient, and targeted dissemination of information to the right people.
A variety of flood warning communication options are available to meet the needs of any data collection or control system. Examples include ALERT and ALERT2 radio telemetry, cellular, spread spectrum radio, and StormLink® Satellite telemetry networks.
Performance of the flood early warning system — hardware, sensors, and software — is of utmost importance. The software provides real-time operational analytics and continuously monitors and reports on entire system performance and can provide predictive maintenance. An established field maintenance program by trained personnel ensures the continuous and optimal operation of the hardware. Specialized inventory and maintenance support tools are available for managing these real-time hydro-meteorological networks. 
Frequency of real-time sensor data reports and reliable transfer and communications of the data to Contrail, setting the "right" alarms, and automated delivery notifications to appropriate personnel to warn of possible flood conditions ensures time for action.
Products That Serve Flood Warning System
Installation and Maintenance Services
Network Evaluation and Design Services
Asset Tracking and Maintenance Management