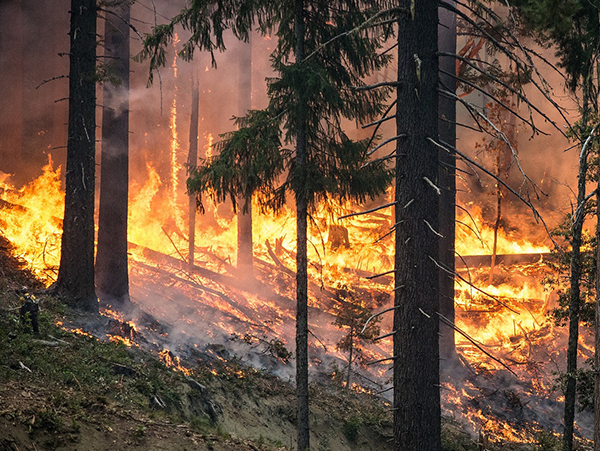 Wildfires can cause serious damage.  After the fire is out, vegetation is gone, rainfall can cause debris flows and flash floods. With fires that burn hot, the soil can become hydrophobic, increasing runoff and the potential flooding.
OneRain/HSE can mobilize to get rainfall and flow monitoring in place. Our solutions can go into remote locations, anywhere that you can see the sky, you have a real-time monitoring system.  Or, if you have a nearby flood warning network, we can extend it to include the additional monitoring required for the burn area.
Recommended Reading
Real-time Rainfall, Flow and Flood Monitoring in Burn Areas
Time is of the essence in successful Flood Early Warning Systems. What differentiates OneRain's StormLink® Monitoring satellite solution from others (like GOES) is that it is realtime, guaranteed data delivery.
StormLink Monitoring Stations combined with OneRain's Contrail® 24/7-supported real-time monitoring, visualization and web-based decision management tool provides early warning to alert first responders, emergency management personnel and downstream communities of the imminent threat of flood and debris flows. This turnkey solution, powered by either solar panel or AC charger for long- or short-term deployments,  can be easily and quickly implemented in wildfire burn areas or other flood-prone areas. Configured for either cellular or satellite communications, the station is capable of monitoring stage, precipitation, water temperature, float switches, wind speed, wind direction, air temperature, and relative humidity.
Over the years, OneRain has provided early warning systems for several wildfire burn areas including:
Hayman Fire, Colorado
Four Mile Canyon Fire, Colorado
Overland Fire, Colorado
Las Conchas Fire, New Mexico
San Carlos Fire, Arizona
Sonoma County, California
OneRain cooperates with multiple agencies and private enterprise to provide the best solutions for each situation.
Endorsed by the Silver Jackets program, BAER teams, USGS and BIA.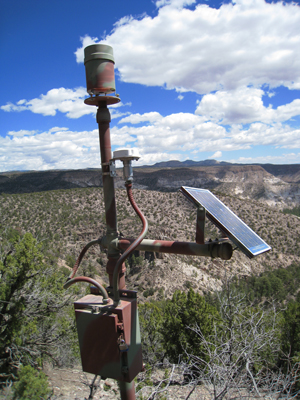 Products That Serve Post Wildfires
Installation and Maintenance Services
Network Evaluation and Design Services