Situational Awareness and Decision Support tools that help those tasked with assessing Hydro-Meteorological Hazard Risks
DESIGNED TO MEET THE DEMANDS OF MISSION-CRITICAL EARLY WARNING SYSTEMS
Contrail® is easily configurable for diverse users
Contrail enterprise software platform delivers automated real-time data collection, processing, visualization, and alerting of hydro-meteorological and environmental sensor data used in many different applications.
Real-time data collection
and analysis
Integrates many sensor types, sources, and communication protocols and brings all your data together in one place.
Advanced alarms and
notifications management
Automates custom alert messaging based on configurable thresholds, rules, and conditions to notify your contacts via SMS text and / or e-mail.
Up-to-the-minute visualization
of current conditions
Presents data in easy to understand maps, real-time dashboards and widgets, charts, graphs and tables.
You'll quickly learn why Contrail is the software of choice for real-time hydro-meteorological and environmental monitoring networks.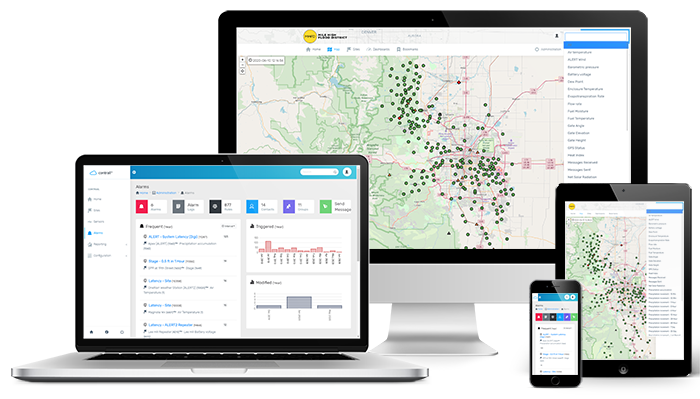 Easy-to-understand contextual data and graphical visualization tools.
Contrail Data Collection and Visualization Platform
Access To Your Data Anytime, Anywhere, Any Device
Work from anywhere—office, home or remotely in the field! No matter which deployment solution you choose, Contrail is built so that you can securely interact with it from any device—desktop, smart phone, tablet, or other mobile device—any time, anywhere.
Only a standard web browser is needed on the user's end to access the Contrail application across all devices—no special mobile "apps" required.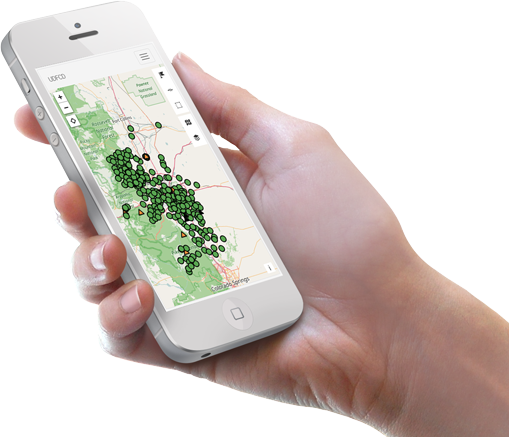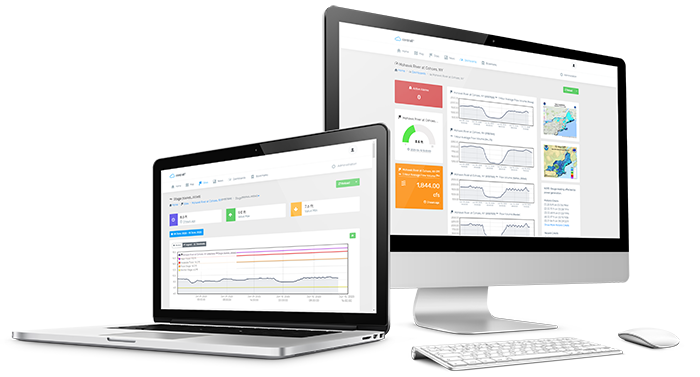 Advanced Tools and Displays for Operational Decision Support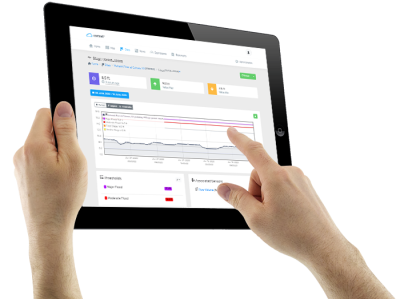 Flexible Deployment Options to Manage All of Your Data in One Place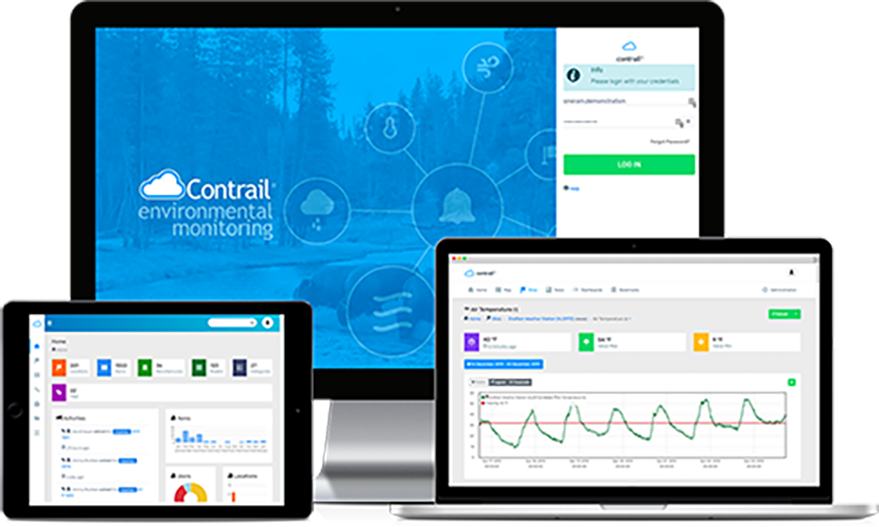 Watershed Information At Your Fingertips
Tarrant Regional Water District (TRWD) in Texas provides raw water for over 2.1 million people, implements vital flood control measures, and owns and operates four major reservoirs, more than 150 miles of water pipelines, and 27 miles of floodway levees.
TRWD tells how OneRain Contrail® helps keep everyone informed by centrally monitoring critical rainfall, streamflow, and lake level information for their watersheds and reservoirs.
Ask about our OneRain Cloud-hosted, On-premise and Hybrid deployment options for mission-critical applications
CONTRAIL SOFTWARE OVERVIEW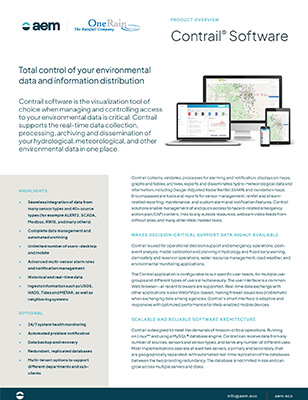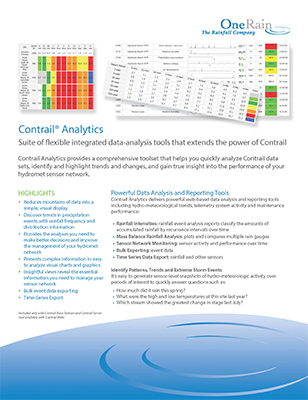 CONTRAIL MISSION-CRITICAL DEPLOYMENTS