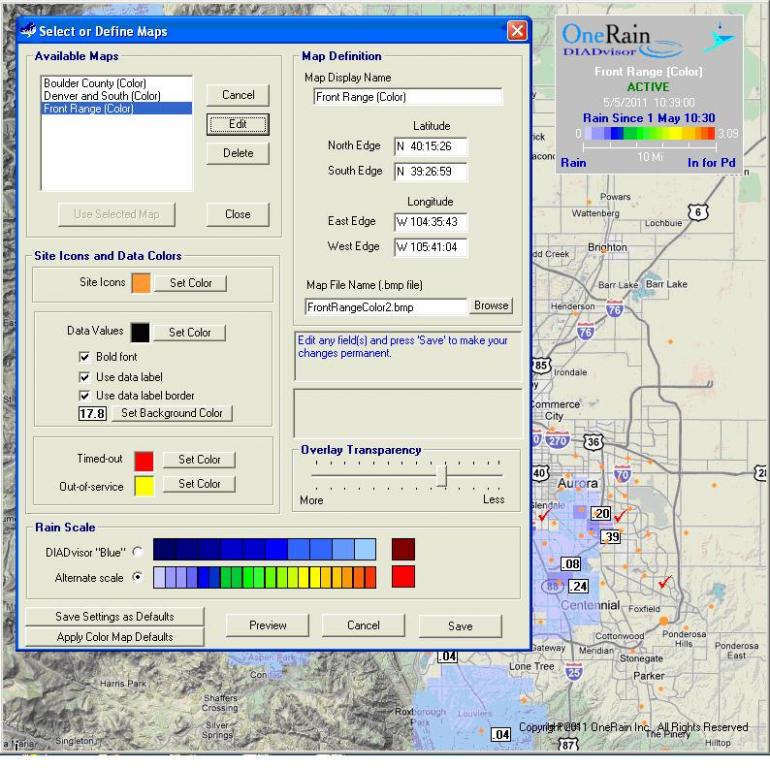 DIADvisor™
DIADvisor Base Station is a Microsoft Windows®-based application that collects, stores, analyzes and displays real-time hydro-meteorological and environmental data. The DIADvisor data collection base station receives ALERT formatted data via one or more serial ports on a local PC. DIADvisor real-time hydrologic monitoring software was formerly known as "StormWatch".
Ability to ingest data from external sources such as METAR, NWS and USGS via Contrail® Web, our secure 24×7 software as a service (Saas) edition of Contrail
Easily define alarms and notifications, combining real-time radar with traditional ground sensors
Seamless integration with Contrail Web for distribution to authorized users via the Web
Enhanced charting and reporting capability
This product has been replaced by Contrail software. Contact us for an upgrade.
Maintenance Tracker
Maintenance application for tracking all maintenance, calibration, and inventory.  Generation of maintenance reports.  Complimentary with DIADvisor, with base station synch.  Optimized for ALERT calibration and testing.
This product has been upgraded to Contrail Inventory Plus.
StormLink SDX
Low power real-time satellite solution.  Short burst communications.  L-band communications, impervious to rain fade.  Data latency of 20 seconds, guaranteed delivery.  Get your data, reliably, from the most remote locations.
This product has been upgraded to StormLink Satellite
StormWatch
StormWatch was the predecessor software platform to DIADvisor. StormWatch was renamed to DIADvisor due to a trademark issue.
This product has been upgraded to Contrail Software.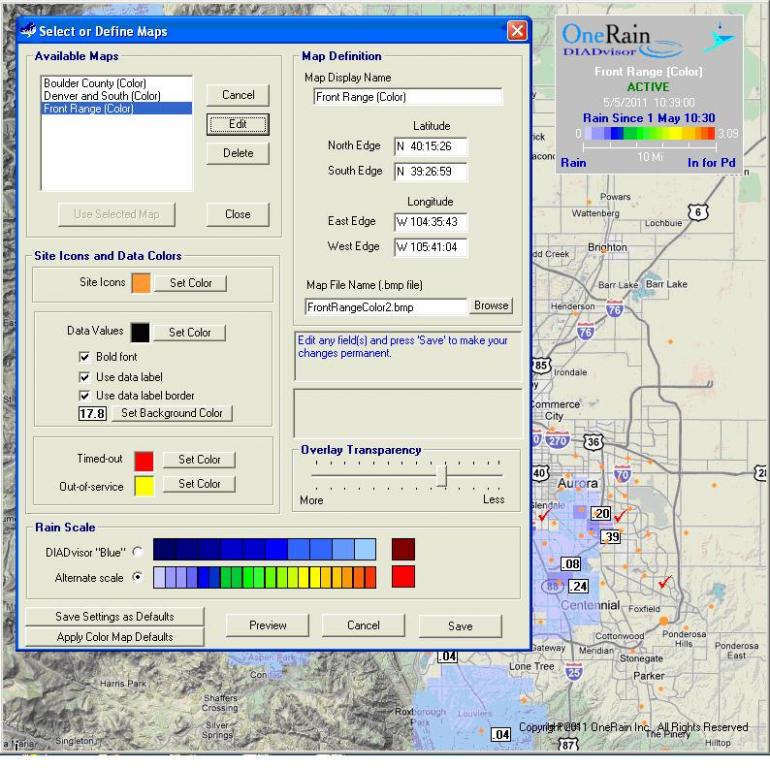 Contact us Today
U.S. toll-free phone: 800-758-RAIN (7246)
From anywhere: +1-303-774-2033, or click below to request information