Real-time: Satellite, Cell, Radio, IP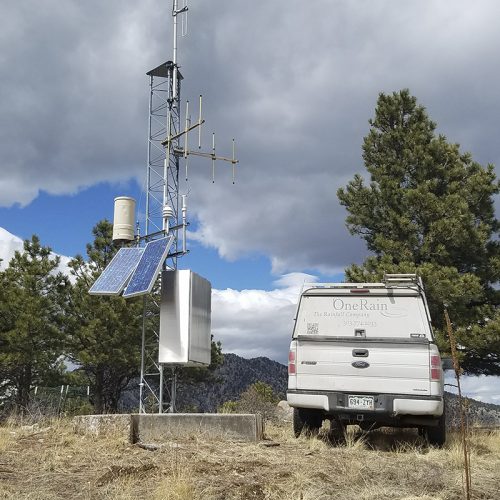 Solutions for Remote Environmental Monitoring and Flood Early Warning
OneRain's StormLink® rain and rain and stage gauge stations combined with Contrail® 24/7-supported real-time monitoring, visualization and decision management tool provide early warning to alert emergency management personnel and downstream communities of the imminent threat of flood and debris flows.
Whether it's monitoring reservoirs or high risk dams in extremely remote areas, or post-wildfire burn areas, Onerain provides full turnkey solutions that provide automated data collection, dissemination, alarming and triggered events notifications.
StormLink® Telemetry solutions
include satellite, RF, cellular and IP options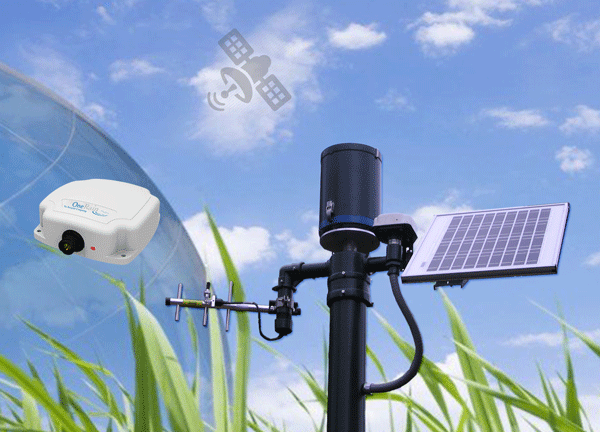 StormLink® Satellite – A Cost-Effective Alternative to Line-of-Sight Radio
OneRain offers a complete low power, low cost, satellite solution that includes airtime data services.
StormLink Satellite is a cost-effective alternative to line-of-sight (LOS) radio (RF) data delivery, reducing traffic in crowded RF environments and sometimes eliminating costly LOS repeaters. It is now possible to use the same instrumentation you use within your LOS network at remote locations. StormLink can be set up as an up-link ALERT/ALERT2-received data, or as a standalone sensing site with off-the-shelf instrumentation.
Our StormLink satellite transceiver module uses the L-band for communication and is thus not prone to rain fade during just the time when you need your data the most. Data transmission is via the Inmarsat satellite network service, a robust, secure and stable network. Messages are packetized and time-stamped prior to satellite transmission. The communications channel is two-way; data are buffered locally for possible re-transmission until acknowledgment of correct receipt has been received. And no FCC licensing required!