StormLink® RF Field Receiver
When the software is used with the StormLink RF Receiver,  you have a radio-based ALERT2 receiver with controls that allow you to switch frequencies and receive/decode either ALERT or ALERT2 messages.
[mk_message_box type="comment-message"]The "go anywhere" trouble-shooting, verification, and gauge network performance tools for flood warning managers and field maintenance operations[/mk_message_box]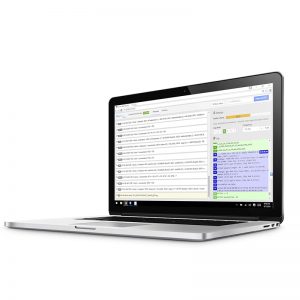 Contrail® Field Decoder Software
Troubleshoot gauge sites before driving away—receive and decode ALERT and ALERT2™ radio signals directly onto your laptop. Verify that transmitter and configuration is correct before leaving a site.
Simultaneous decoding multiple frequencies and protocols.
See the decoded message content. You can verify the Source Address, Sensor Configurations, Transmitted Data Types and Values.
Display standard P, N, C, and A messages per the ALERT2 specification.
Built-in decoder tool on the display allows you to convert any P,N,C, or A message into its decoded components.
Free software updates for one year included with your purchase of Contrail Field Decoder software.
Message creation and transmission for two-way testing of ALERT and ALERT2 field components.