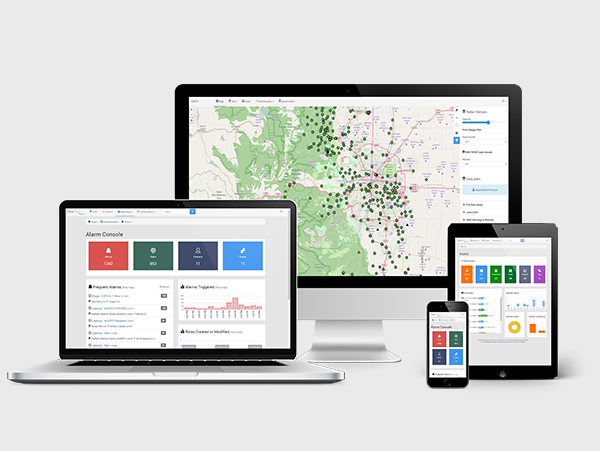 OneRain's Partner Solutions and Services
OneRain works with a variety of partners and complementary technology providers to develop innovative solutions and integrated technologies to evolve our software, products, and services. Since its founding in 1992, OneRain has been known for its "firsts" in the industry. Our focus is on providing best-in-class solutions and breakthrough advancements in the products and services that serve our clients.
OneRain's partners include fellow-member companies of Advanced Environmental Monitoring (AE Monitoring). Our family of innovators offers world-class technologies and services. Sensors, dataloggers, telemetry, and software provide advanced analytics and prediction. Our meteorology, hydrology, and associated environmental technologies and services provide the essential information for decision makers to plan, prepare, and protect communities, people and infrastructure from hazardous weather and environmental conditions.
Part of the AEM family of innovators, Davis Instruments is recognized throughout the world for manufacturing affordable, precision weather and marine instruments to meet the needs of value-minded professionals and consumers who demand the best

Part of the AEM family of innovators, Earth Networks is a global provider of high quality, high resolution weather data and environmental intelligence from the world's largest hyperlocal weather network

Part of the AEM family of innovators, FTS is a leading manufacturer of remote environmental monitoring systems, instrumentation and communications technology for the Fire Weather, Hydrology, and Meteorology industries

Part of the AEM family of innovators, High Sierra Electronics specializes in flood warning sensors, road weather sensors, equipment, and transmitters for public and improved traffic safety

Part of the AEM family of innovators, Lambrecht meteo develops and manufactures world-class meteorological sensors and measurement solutions for wind, precipitation, pressure, temperature, and humidity serving various classical meteorological and highly specific environmental and industrial end-markets

Part of the AEM family of innovators, Vieux & Associates is dedicated to developing and supporting advanced technologies for rainfall and runoff products/services serving wet weather, stormwater, flood, and water resources applications

OneRain and Sentinel deliver an advanced analytics solution to achieve greater insights to your environmental data