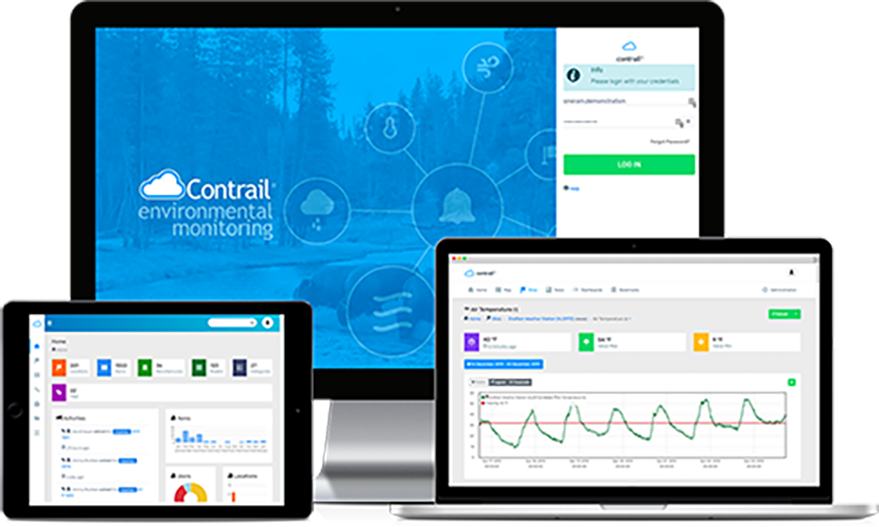 Training for Contrail® Users and Administrators
OneRain is pleased to offer FREE monthly web-based training sessions to our valued customers! Each live session is aimed at new or experienced Contrail Users or Administrators who want to refresh or expand their knowledge of the software and how to manage and understand their environmental, hydrological, and meteorological data from an operational perspective.
Our live webinars cover topics about flood prediction, data analysis, decision support, and the management, dissemination, and communication of alerts, as well as precipitation processes.
Check back often!  In addition to our monthly Contrail Training Series webinars, we also conduct some special webinar training workshops. Our training schedule and topics below may change from time to time due to the introduction of new features, holidays, or other conflicts. Estimated duration is 45 minutes to 1 hour. Select topic to view more information.
Don't forget—all of our live training webinars provide a great chance to ask any questions you might have. These sessions also provide the opportunity to learn about any recent updates and enhancements to the software and technologies.
Registration is required for each live webinar. To attend, complete the Webinar Registration form
Toggle the drop-down to see all the details for each webinar.
During this training session, we'll focus on the user's experience and how to navigate the front-end of Contrail.
We'll provide a detailed overview of the application interface, including:
Viewing data with map view and site lists
Drilling down to sensor data
Use of Single and Multiple Graphs
Retrieving historical data and exporting data

Creating personal bookmarks



Exploring Stage and Rainfall Summary pages
Overview of detailed Help system
And more…
COMPLETE YOUR SEVERE WEATHER PICTURE
Severe convective storms and in-cloud lightning strikes usually serve as an early indicator of extreme weather—from intense heavy rainfall and hail, to dangerous cloud-to-ground lightning strikes and tornadoes. Now you can track dangerous storms that are likely to produce severe weather and provide advance early warnings with the new Lightning Weather Services add-on in Contrail.
During this special webinar, we will introduce you to integrated real-time lightning data in Contrail. This add-on functionality in Contrail, powered by Earth Networks, enables lightning map layers, table and graph data displays, and dangerous lightning storm indicators. And for complete situational awareness, we'll show how lightning data can be included in Contrail thresholds, dashboards, and both simple and complex alarms to deliver multi-hazard early warning notifications by e-mail, text, or SMS.
Learn about:
Real-time storm tracking
Lightning location. Identify and visualize where there are lightning-producing storms
Real-time alerting for in-cloud or cloud-to-ground lightning within any radius—25, 15, 10, 5… miles
Visual mapping of Dangerous Thunderstorm Alerts
Storm ETA mapping – know when a storm is going to arrive at a certain location
Flash densities, flash rates, direction of cells, track storm movements
History of flash rates, activities
One of the best parts about Contrail Dashboards is the ability to visually bring into focus, specific datasets that are important indicators for your operations and decision-making. You can gather a variety of related datasets (Widgets) to use on your Contrail Dashboard pages, so that all the data are available together in a single context. With Contrail Dashboards you can present the data that matter most to you to help in your day-to-day decisions, or even create a Dashboard "on-the-fly" during an extreme storm event so that you can track and monitor specific sites that may be of particular interest.
During this training session, we'll show examples and give you lots of ideas to help you get started in creating your own Dashboard pages.   We'll look at some typical examples and show you:
How to create custom dashboard pages that contain an arrangement of one or more Widget types
How you display each Dashboard in the Administration environment only, or share a Dashboard with your general users
How to turn on or off Dashboard displays
How to edit, preview, copy or delete defined Dashboards
How to arrange, edit, copy or delete Widgets from within a Dashboard
We respect your privacy and take protecting it seriously. Learn more about OneRain's Privacy Policy to learn how we use your contact information.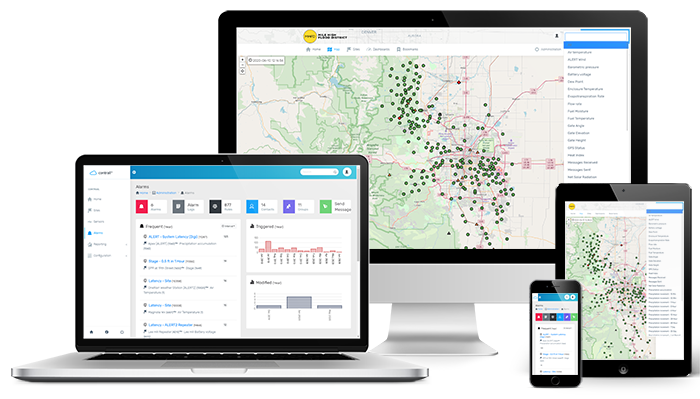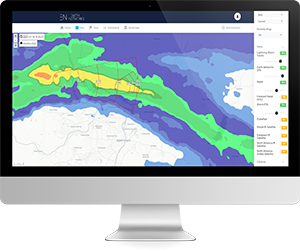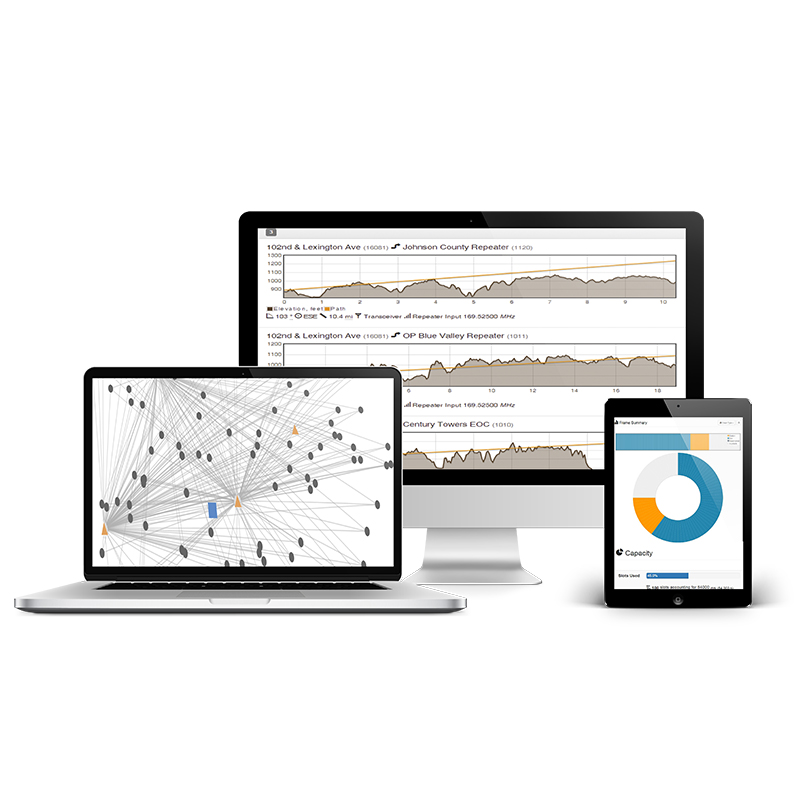 Previous Webinar Workshops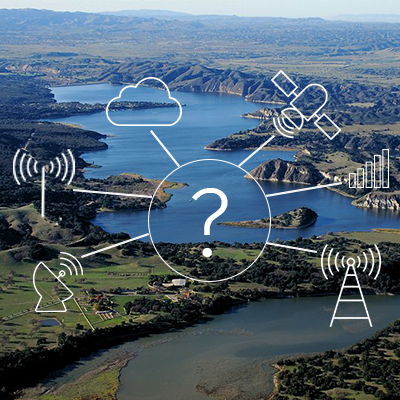 Environmental Monitoring and Flood Warning System Telemetry
Joint webinar about telemetry options for environmental monitoring and flood warnings sites and systems. Discusses some "pros and cons" of commonly used telemetry for hydrometeorological gauges/sites.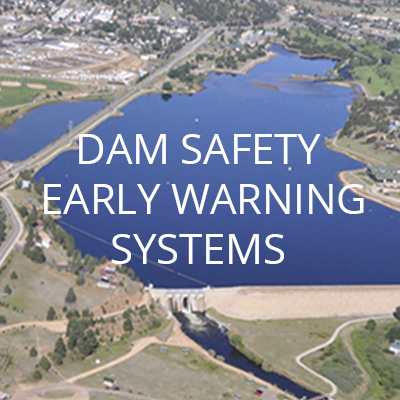 Dam Safety: Disaster Risk Reduction with Real-time Monitoring
Our Dam Safety program experts discuss best practices for early warning systems including types of remote monitoring and sensing, cameras to verify conditions, and emerging technologies.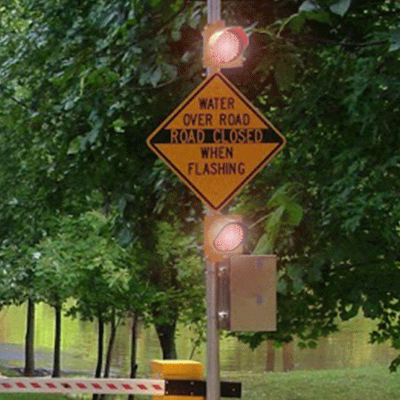 Flooded Roadway Warning Systems Workshop Webinar
This webinar discusses how implementing automated High Water Detection Systems (HWDS) can save lives by automatically activating flashing beacons and barriers to warn motorists of the danger ahead.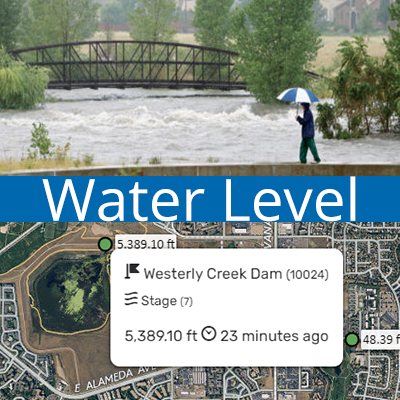 Water Level Sensor Technologies and Best Practices
This joint webinar workshop provides an overview of the types of instrumentation and measurement methods used for different applications and operational requirements. It looks at the challenges of measuring water levels in a wide range of conditions, and describes best practices and recommendations.
Prefer one-on-one training?
OneRain can provide customized training tailored to your needs. For more in-depth training with your own system, equipment and data, we can come to you! Contact us to arrange customized training for groups of 4 or more at your location.
Don't miss out! Join our mailing list to receive e-mail alerts about our upcoming webinars, technical updates and other important product announcements.