Thursday, October 13, 2022
at 10 AM Pacific / 1 PM Eastern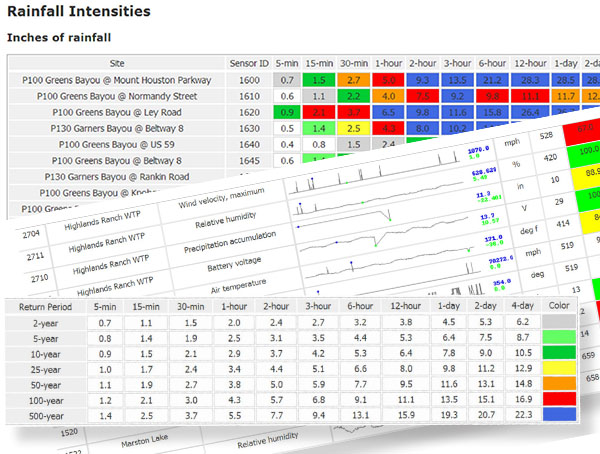 Contrail® Analytics: Exploring Data Analysis and Reporting
Contrail Analytics is just one of the resources we use to perform the data analyses that helps us understand what occurred during a storm event, how well gauges worked, and how well our hydro-meteorological data reporting systems performed. During this training session, we'll look at: - Rainfall Intensity Reports - Mass Balance Rainfall Analysis - Sensor Network Performance Monitoring - Bulk Exporting of Event Data - Time Series Data Export
Thursday, November 17, 2022
at 10 AM Pacific / 1 PM Eastern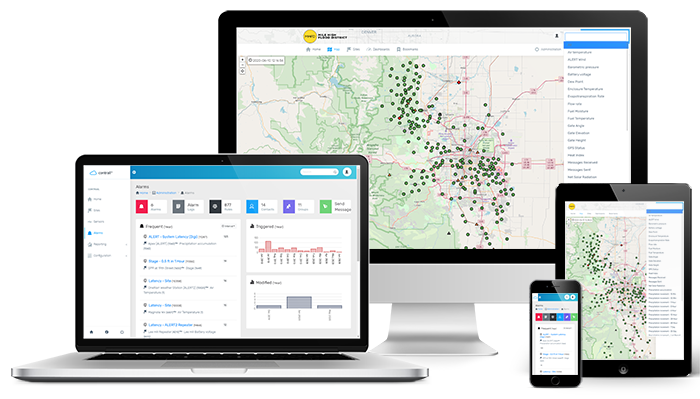 Contrail® Maps: Enhanced Situational Information
The Contrail Maps module is an important interactive visualization tool for situational awareness that helps us to quickly know what is going on in the surrounding environment in real time. Map layers and additional data services communicate the state of sensors, identify potential hazards, and provide spatial context and quick access to the relevant information used to assess and make decisions. In this training webinar, we will give an overview of the Contrail Maps module, including reviewing a site's status, viewing sensor readings, and visualizing thresholds.
Weekly Every Tuesday
at 8 AM Pacific / 11 AM Eastern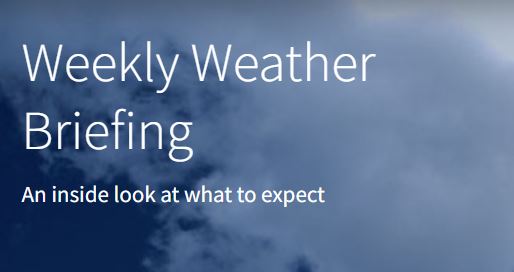 Weekly Weather Briefing
Sign up and join our AEM sister brand, Earth Networks, for a concise 30-minute tour of weather in the U.S. and around the globe.

These weekly briefings are free to attend and open to anyone interested in weather. Each week a mix of leaders in federal and state/local government, aviation, public safety, and other industry representatives, join in and use this information to plan their operations.