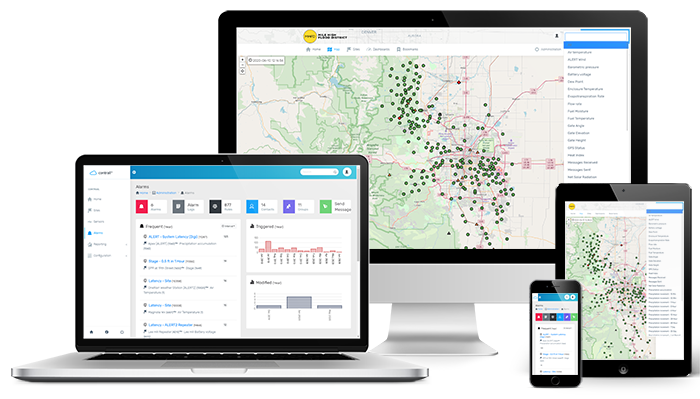 Focus on Quality and Completeness - End-to-End
OneRain's customers understand their mission and know the importance of timely, accurate, complete data. Their networks are maintained, sensors are calibrated, and their telemetry is designed to get all of the data there in real-time. They use Contrail® software to collect and manage their environmental and water and weather-related data.
The examples below show public-facing views of Contrail. Front-end views are entirely flexible—you decide what you'd like your users to see—even create different views of your data for different end-users. What you won't see here are all the powerful behind-the-scenes processing, analytics, and data management tools that transform the way you see and understand your data.
We'd love to show you around and discover how Contrail can meet your needs. Contact us today for a personalized one-on-one full demonstration.
Contrail® Public-Facing Website Views – Real Life Examples
Below is a selection of just some of OneRain's valued customers. Follow the links below to visit their live public-facing Contrail websites that showcase just some of Contrail's front-end features, functionalities and flexible reporting options.