24/7 access and management via any web-enabled device.
Many viewing options. Tile, list, mosaic, full screen, slideshow and album views for multiple cameras.
Daily time-lapse. Automatically creates 24-hour time-lapse.
Historic Snapshot. Creates and stores an image-a-day at a time specified by you.
Multiple image sources. FTP-enabled cameras, and web accessible images.
Retains images for 60 Days.
Image download. Select multiple images and dates with calendar picker.
Integrated with Contrail software suite.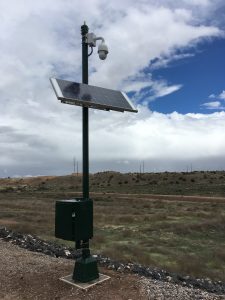 Agencies rely on Contrail software for assessing conditions, risks, and alerting about potential hazards in real-time applications such as flood warning, dam safety, reservoir operations, flooded roadways, and road weather. The effective delivery of critical information for decision makers requires the collecting, processing, analysis, and visualization of real-time data. Visually represented sensor data in maps, charts, graphs, widgets and dashboards has become one of the most effective ways for users to assimilate large volumes of data in Contrail. Combining this data with access to live cameras provides a very quick understanding of an event as it is occurring and helps users improve their situation awareness.